Health service organizations like ours are fighting on the frontlines on a daily basis… I would like to thank our staff, board of directors, volunteers, donors, and friends of Clínica Romero for their contributions and support throughout the past year. We look forward to a better year ahead and to continue working with our team and partners to overcome the pandemic and serve "nuestra comunidad."
Carlos Vaquerano, Chief Executive Officer
To provide quality, affordable, and culturally-sensitive health care and other services to the underserved communities of Greater Los Angeles regardless of their ability to pay by upholding the legacy and tradition of Monseñor Oscar A. Romero.
Thousands in LA County remain uninsured and lack regular access to high quality health care services.
CLÍNICA ROMERO BELIEVES THAT HEALTHCARE IS A HUMAN RIGHT.
Regardless of one's insurance status or ability to pay. We provide comprehensive, high quality care to underserved populations living in Los Angeles County.
Espíritu de Sacrificio
(Excellence)
Espíritu de Sacrificio
(Excellence)
Espíritu de Sacrificio (Excellence)
Espíritu de Sacrificio (Excellence)
OUR FAMILIES LIVE IN THE EPICENTER OF THE PANDEMIC
With over 105,000 cases in the communities that are home to our two clinics. In the area of Boyle Heights/East LA served by our Marengo clinic, a stunning 36% of the total population was infected. Similarly, 28% of the population in Pico Union/Westlake served by our Alvarado clinic has tested positive for COVID.
AT THE HEIGHT OF THE PANDEMIC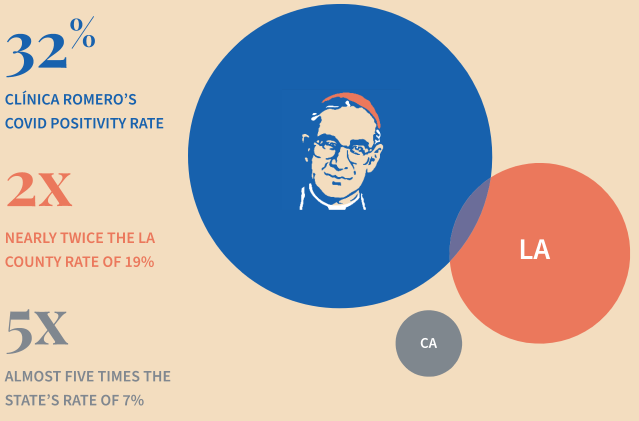 Patient Highlight
"I have been a Clínica Romero patient since 2016 and I am very happy with the services that they provide. When I heard about the clinic, I had not seen a doctor for many years because of lack of health insurance and resources. But one of the Promotoras told me all about the MyHealth LA program and how I could get an appointment. Every time that I come into the clinic, I am treated with respect. I have been approached by other clinics in the area, but I will not leave Clínica Romero because they helped me when I needed it the most."
UNDUPLICATED PATIENTS SERVED
SUBSTANCE ABUSE TREATMENT VISITS
ADDRESSING SOCIAL DETERMINANTS OF HEALTH
VACCINATIONS ADMINISTERED AS OF DECEMBER 2021
Patient Highlight
"Clínica Romero has been my go-to clinic for over 15 years! I used to go to a private clinic but I was not happy with their service. A friend recommended Clínica Romero and I was so happy when I made the switch. I really like the attention they offer. I am a little older and they just take care of everything for me here. I owe so much thanks to Clínica Romero and their staff. God bless San Romero!"
Integrative Care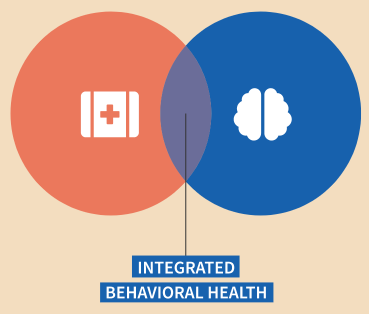 Over the past five years, Clínica Romero has been able to expand and better integrate behavioral health services within our primary care practice. Funding from the U.S. Health Resources and Services Administration (HRSA) and LA County Department of Public Health (LADPH) has been instrumental in the:
Expansion of Mental Health & Substance Use Disorder services

Hiring of Behavioral Health Integration Specialists that provide patients with linkage to behavioral health services

Addition of Psychiatry as a new service modality
At both of our clinic sites, medical and behavioral health clinicians collaborate with each other and patients to address identified health concerns. Cross-departmental collaboration ensures that we are providing patient-centered care that allows consideration of social determinants of health that may present barriers to care. Removing barriers to care is instrumental in supporting patients reach their health goals and improve their wellbeing.

"Clínica Romero is a beacon of hope – providing quality, affordable, and culturally-sensitive health care to our immigrant and low-income communities who call Westlake and the Eastside home. I'm thankful for their commitment to our most vulnerable Angelenos, particularly during the COVID-19 pandemic, and look forward to our continued partnership together."

"National Health Foundation's partnership with Clínica Romero has been essential in meeting the increased health needs of our communities during a pandemic. Together, we were able to mobilize efforts in communities with the greatest need by providing access to health fairs and vaccine clinics. We look forward to a long and successful partnership!"

"It is important to me as a donor to support healthcare in hard-to-reach communities, however during the COVID-19 pandemic it became essential to support Clínica Romero's community-centered healthcare approach. Clínica Romero continues to be a lifeline for the residents in hard-to-reach Los Angeles communities, and I can think of no better clinic in the region to support."

Our partnership with Clinica has grown and flourished since we started a promotores led cancer education and screening program together which has educated thousands, screened hundreds, eliminated barriers to access and built community trust. I extend my sincere gratitude to Clínica Romero for all that they do for our communities.

When Los Angeles became the epicenter of the global pandemic, Clínica Romero's demonstrated commitment to serving low-income families or those without health insurance, they were selected as one of the first clinics in the County authorized to provide vaccinations. Clínica Romero's efforts saved countless lives.
Looking Into the Future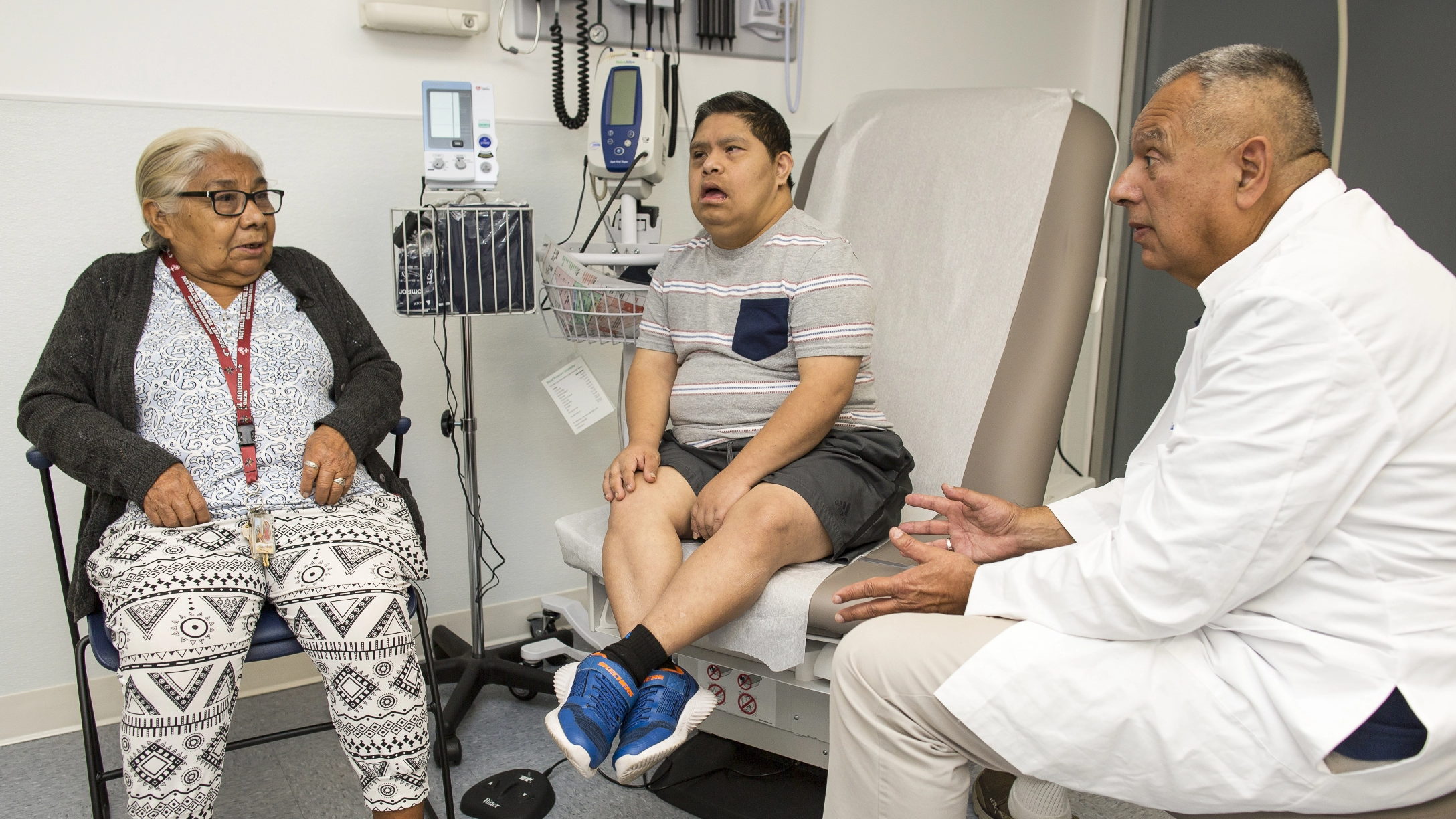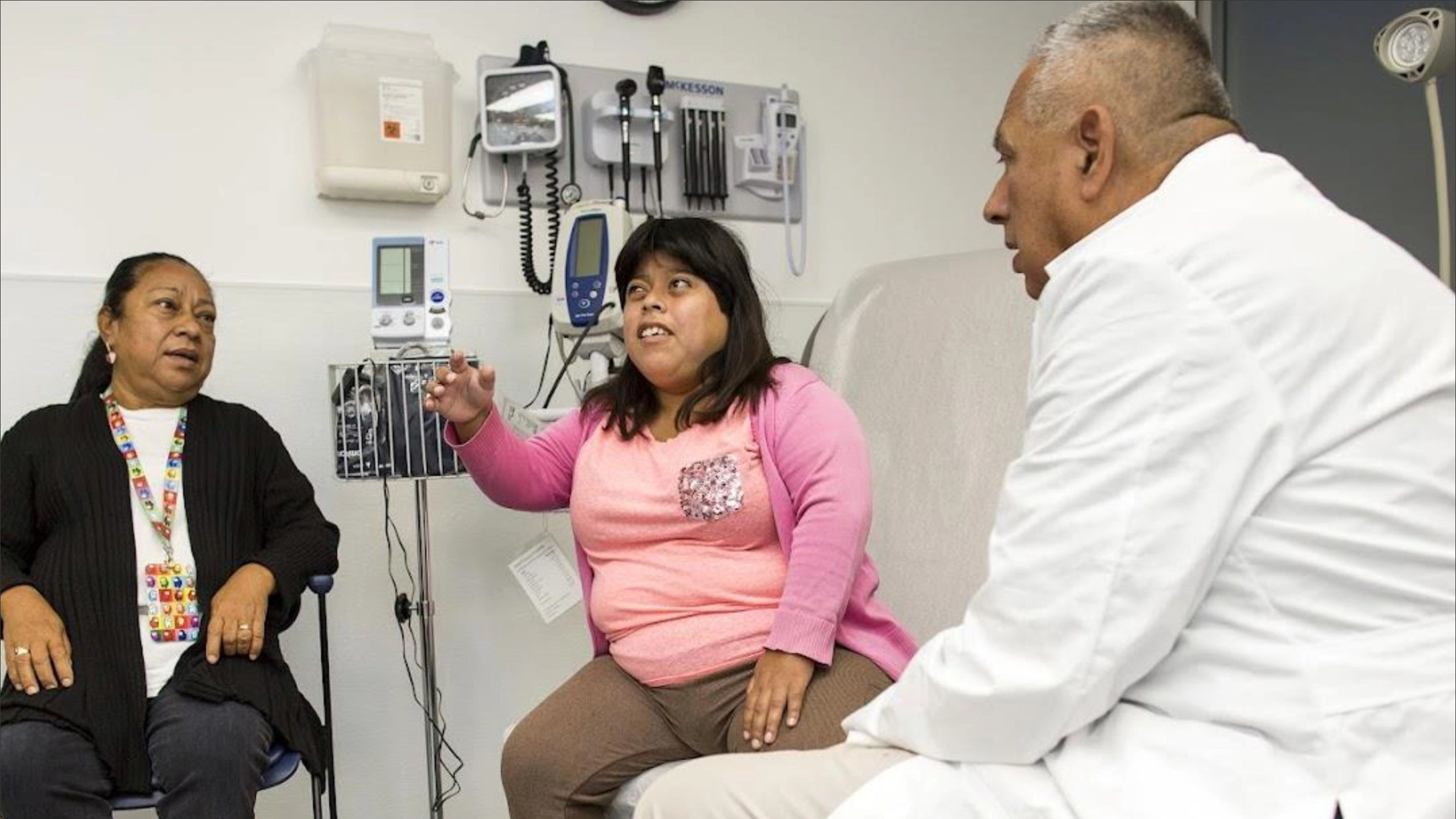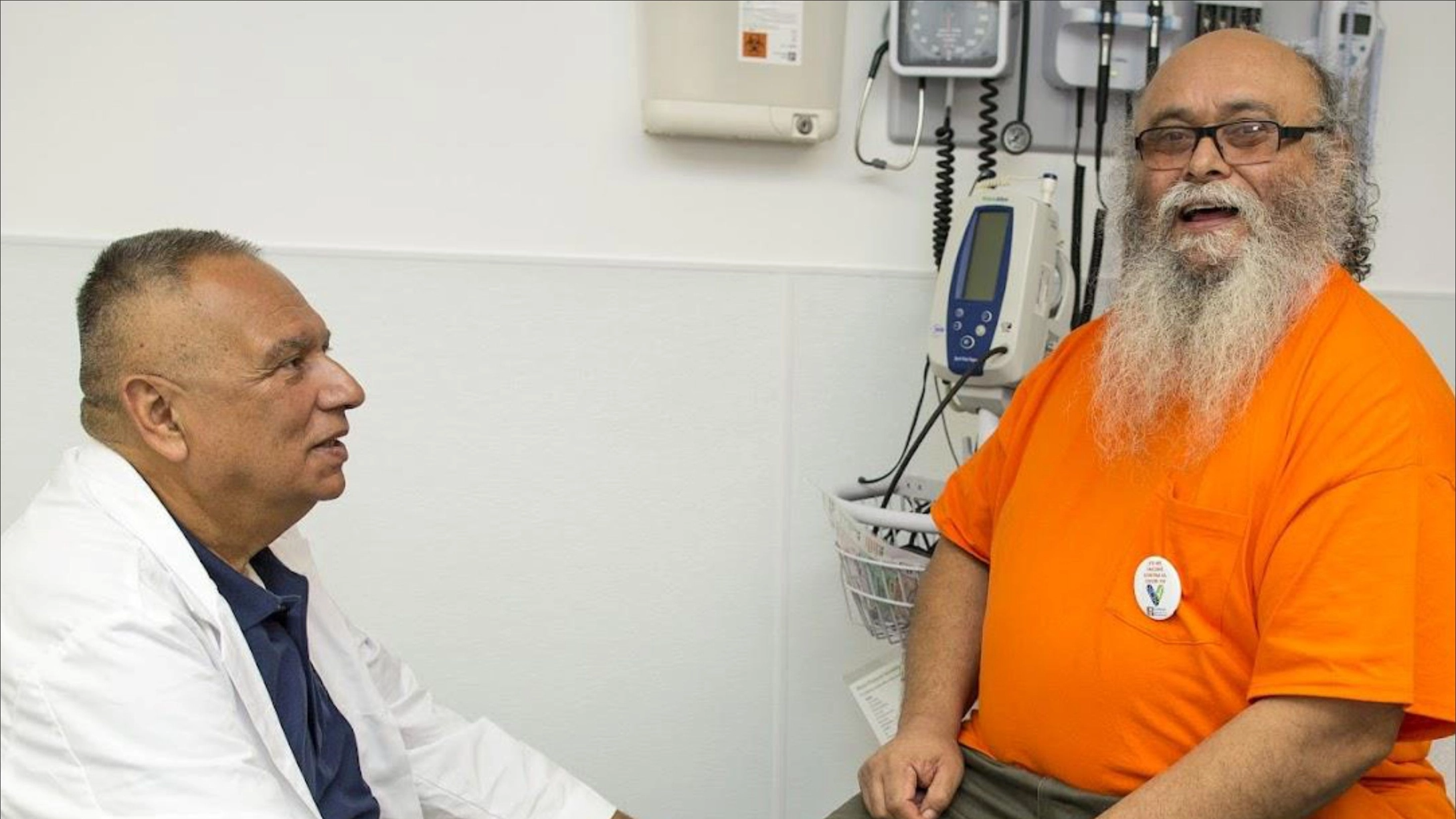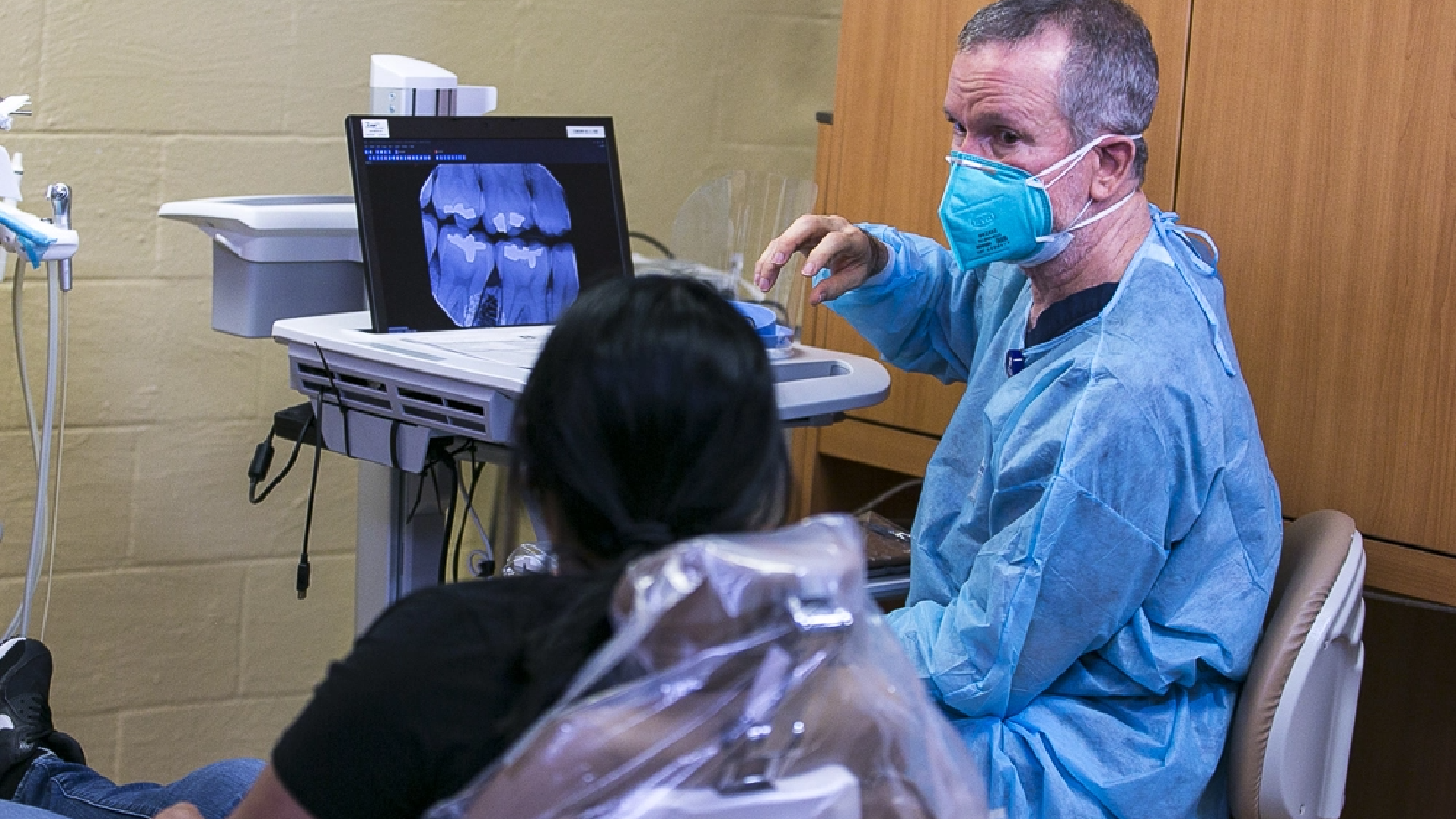 Despite the many challenges of the past year, Clínica Romero's future looks very bright! With a new strategic plan in place, our Board of Directors and the executive team are leading the way for organizational growth and efforts to improve the patient experience. Some of the exciting efforts for the upcoming year include: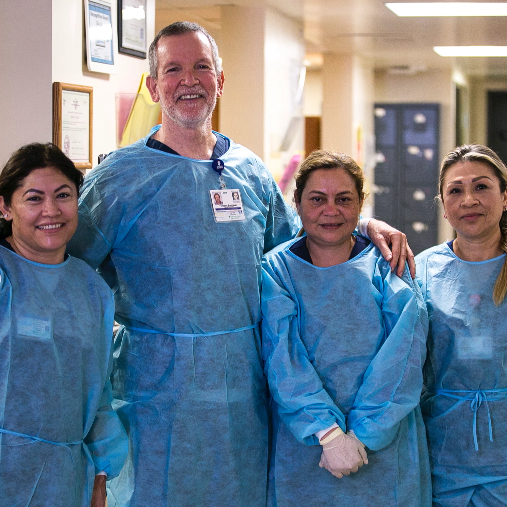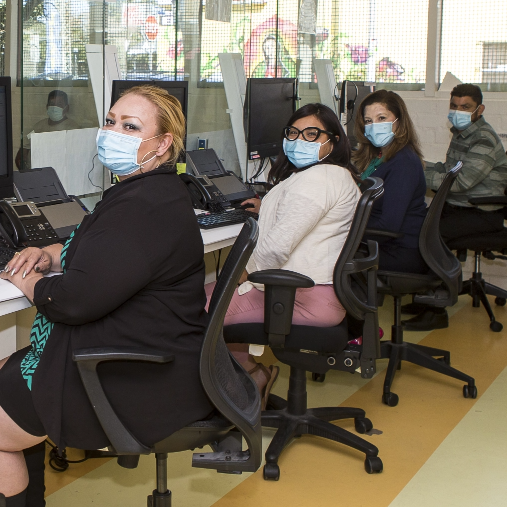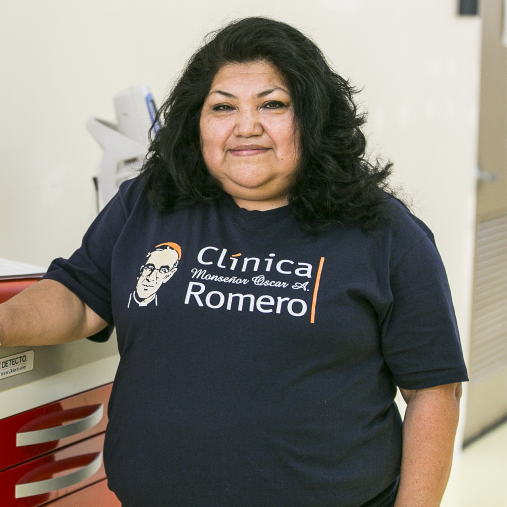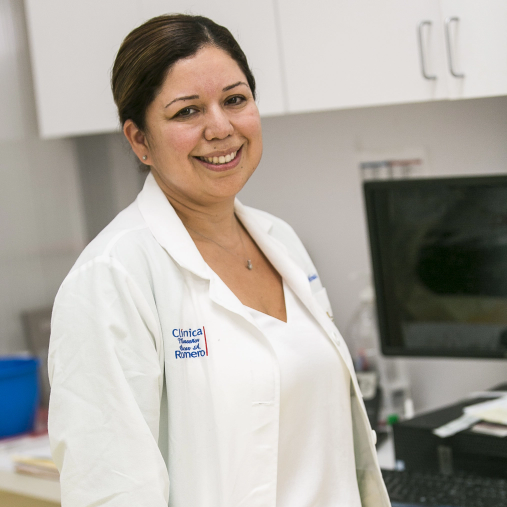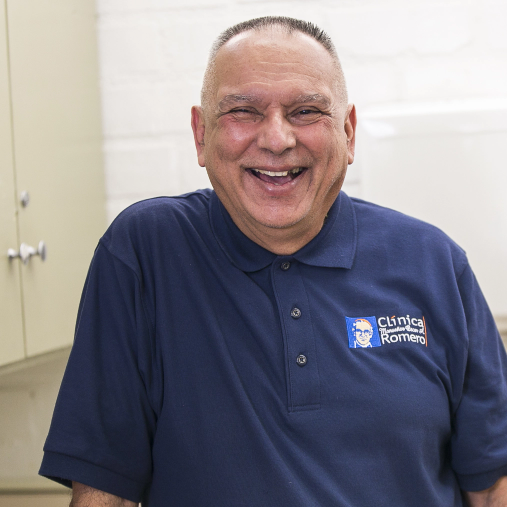 Your dedication makes all the difference
Despite the numerous challenges brought forth by the pandemic, Clínica Romero staff worked tirelessly to meet the needs of our community. Our patients and community members undoubtedly benefit due to your dedication and commitment to providing high quality care. We thank you for your service.